Whole Body Health
TESTIMONIALS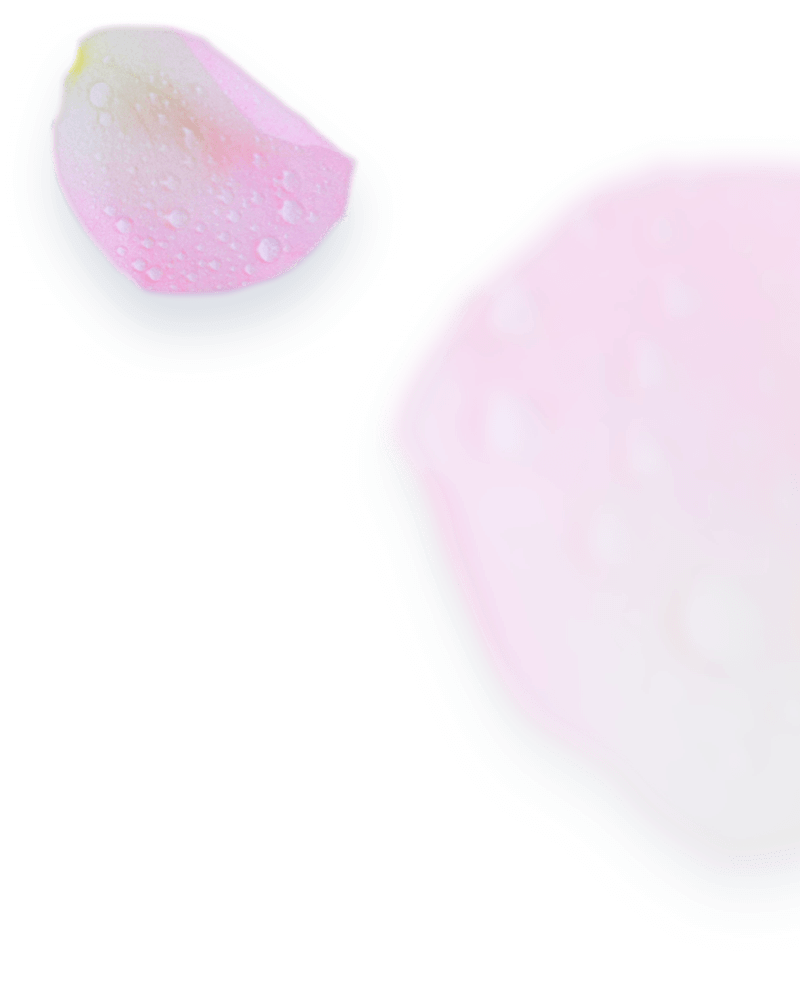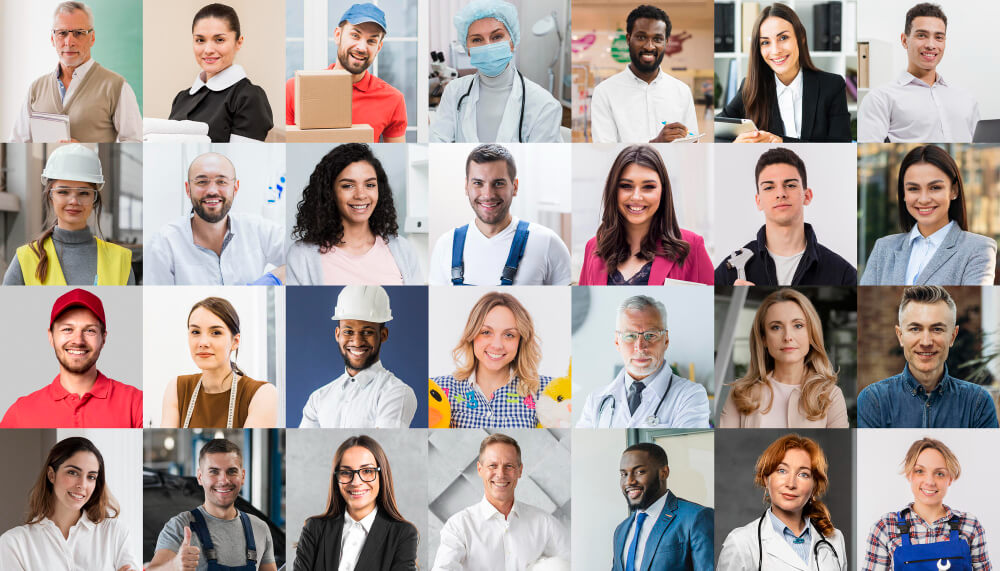 About Our Services
Before jumping on the notable reviews and testimonials from the customers of Whole Body Health, it's best for us to see how vibrant and efficient our services are for your wellness needs. From the very perspectives of our clients, staff and founders, get to know our offerings better with these videos.
PATIENT TESTIMONIALS
From those who suffer from chronic pains, physical and mental trauma, and other obstacles to wellness, the Whole Body Health family has been a game changer. Over the years, we have proven efficiency and genuine service as reflected from tons of reviews from our patients. You can meet and get to know them in our patient testimonial videos below.
Gratitude
I want to take a quick moment to express my gratitude to the whole body health team. You have made such an impact on my health journey and Dr Ulery has completely changed my life for the better. He introduced the idea of taking care of my body in all realms, from physical to emotional to spiritual and helped me understand how stress and trauma manifests in the physical body. And of course all the helpful ways to take care of myself and manage that stress. He is also the first person to help me learn about the "weird stuff" that comes with being an empath, and I always feel so seen and heard without judgment from Dr Ulery. I hope yall enjoy the Thanksgiving holiday and stay safe! See you soon.
Coming to Whole Body Health has been so special!
I want to tell others. Telling others about good things, good people is something I like to do. They are a business done right, that cares about people. I feel I have been helped in many ways- not only by the professional care but the personal touch from Dr. Ulery and Moira and the whole staff. I have been helped with my sinus/allergy issues, blood pressure and both knees (that helped me from having surgery) and just a number of other ways. There is a calm, a peace you feel by coming to this place. I would want others to know they can be helped too! And this is the place- the people to do it."
I feel SO great!
I'm in the middle of doing the 5 week program right now from the Whole Body Health for Life Class, and it is making me feel SO great!  I've been totally gluten and dairy free for 2 weeks, and mostly free for a month and WOW, what a difference!  I'm also about halfway through the Arbonne cleanse, which i'm seeing major results with. Not only do I have so much energy and have not been wanting coffee or even fizzy tabs (despite hours on hours of boring studying), but I'm not bloated! And I'm wishing I had measured before I started, because man, do I see a difference in my clothes!
I feel like I'll never look back, and I really don't even miss gluten or dairy nearly as much as I thought I would. I'm even getting the family to make a few small changes too (although I think my dad and brother think I'm slightly crazy). Anyway, just wanted to share how great I'm feeling and how thankful I am for all Judy, Anita, and Dr. Jeff have taught me!!
Healing the Way It Should Be From All Perspectives!
When I began coming here I suffered from chronic back pain due to compressed disc and dislocated rib. I had been taking pain meds for a few years. Other Drs. I had seen in the past would give very little attention to what I had to say. After coming to Dr. Jeff all of the aforementioned symptoms ceased. While I still have my moments of discomfort, I no longer have to take the pills any more. Part of my problem stemmed from a psychological as well as physical condition. This is how he approaches healing by listening and addressing the source of the pain. It's been a wonderful experience and I highly recommend to anyone who is suffering with pain. Also, the staff are very accommodating and super nice. When I walk into the office I feel like I've entered that sacred space of healing. You could just sit in the reception room and chat and feel good when you leave, but I do suggest that you also give some attention to the good doctor.
Excellent chiropractic care
Whole Body Health provides the most innovative and comprehensive care. I would highly recommend a visit. Great knowledge is gained about your personal health during each visit and ways to heal and maintain it. They do a great job of running the appointments on time with minimal delays!
I'd Give Him 7 Stars On a 5 Star Scale!
Dr. Ulery was referred to me about a year and a half ago from a colleague of mine at work. At that time, I had pretty much exhausted every other potential practitioner in solving the series of health issues I was faced with. She described him as a true 'healer'. To-date, that's probably the best one-word description I've heard for him. His knowledge extends far beyond chiropractic care, to kinesiology, nutrition, muscle testing, laser healing, detoxification, herbs, energy work, …..I could go on and on…I think the main characteristic that sets him above the rest is his insight and intuition in evaluating a situation and coming up with a solution that others might never find. Typically, my issues (and I assume others) aren't just muscle or joint or nutrition or emotional,….but a combination of several intersecting at the same time. It is truly his knowledge, experience, commitment to his patients and gift as a practitioner that set him apart from any other care giver I've had. I'm truly fortunate I found him. He's truly gifted, and I'm much better health wise and spiritually having found him.
Please Be Open to the Possibilities!
The first time I came to see Dr Jeff, I was very ill. I was dehydrated, malnourished, depressed, overmedicated and so full of pain, mentally, spiritually and physically. After just one appointment at Ulery Chiropractic and Dr Jeff, I began to be open to the possibility that I could achieve health and wellness. It was the first time in many years that I had hope. Like most people that had been in chronic pain for years, I had many emotional issues that needed to be dealt with. For me, the emotional work I have done with Dr Jeff has been key to my "rebirth". You may feel better with having a chiropractic adjustment, or by eating right. But to achieve real wellness, one needs to do the emotional work in combination with the physical work. Dr Jeff will guide you to wellness with compassion, knowledge and humor. Trust him. He is the "real deal". Through his amazing help, I am now living my life in joy and peace and without pain, distress or medication. Just be open to the possibility of wellness and let Dr Jeff Ulery be your hope.
He Will Quite Possibly Change Your Life
I'm not even using hyperbole here. After a car accident that left my car totaled and my body in less than stellar shape, I started visiting Dr. Ulery. I completely agree with his approach to everything and even when I am a little confused by what exactly is going on or how it will be beneficial to me, I only have to ask and he patiently explains it all. Now, not being the most consistent patient I went on my merry way after I started feeling slightly better but found myself in a bind a few months later with neck pains and horrible headaches. Back to Dr. Ulery I went and seriously, under his care, I can feel the alteration of my body in the most positive ways. A fantastic holistic doctor, a great chiropractor…I rarely trust doctors at all but I trust him and his care (and he has a beautiful and warm staff as well!) completely.
Chronic Headaches Relieved!
After over 10 years of chronic headaches, treatment from Dr. Ulery has drastically reduced the frequency and pain of my headaches. I went from experiencing pain approximately 5 days a week to only once every 10 days. My treatment is not complete, so I am optimistic that the frequency will decrease even more. He has even helped relieve pain from migraines without the harsh medications my physician utilizes. I am happy to recommend Dr. Ulery to my friends and family.
Wellness Defined
The concept of "wellness" was unknown to me before I met Dr. Jeff Ulery. What he has done for my wife and I to bring us back to health and wellness is hard to describe. The best way is to use only two of many examples. I had back surgery in 1997. While the surgery was successful, I had a dull pain in my lower back after the surgery. Following only a few treatments from Dr. Ulery, the pain is gone! Within two months after moving to Austin in 1998, I was getting sinus infections on a monthly basis that my medical doc said was due to allergies. He put me on Allegra D. I took it daily until August 2004 when I began going to Dr. Ulery. I don't know how he did it, but I'm off any and all allergy drugs and feel great!
Thorough Healthcare
I have been seeing Dr Jeff now for over a year and I refer him to my patients every week., especially those people who are resistant to the idea of going to a chiropractor. He is thorough in his evaluation and his treatment style is very GENTLE and effective. He uses many alternatives to the aggressive pops or cracks. I always feel relieved of my symptoms when I leave and my patients continually report their own positive experiences including symptom relief and great lifestyle advice that will keep them making good progress. Dr Jeff is compassionate, thoughtful, knowledgeable and has a great bedside manner. Thank you Dr Jeff for your great treatments and for being such a great resource for my clinical practice.
My Hope Restored for a Pain-Free Life
Dr. Ulery, from the first visit restored my hope that my back pain would improve and it certainly has in just a few weeks. I was in moderate to severe lower back pain everyday and struggled with the ups and downs of back pain for the past three years. All of my experiences with Dr. Jeff have been so positive. I have such a grateful heart for him and all of his staff who have shown genuine care for me on every visit – they feel like family. The treatments I receive for my back are gentle (I always worry about that the pops or cracks will be painful). His knowledge of the body and the connection of my other symptoms are treated as well for a true healing of body, mind and spirit. I truly feel better inside and out! Thank you for bringing my joy back! More than I expected, above and beyond chiropractic care.
Not Just a Chiropractor!
Dr. Ulery started treating me about 2 years ago for recurring upper respiratory infections and a whole slew of other problems. Within a month I was no longer having the infections and my immune system became healthier and healthier every week. He saw me through a healthy pregnancy and is great with both my children. He truly cares about my health and ME! I wouldn't consider seeing anyone else and now get his recommendation for all my healthcare providers and procedures. His staff is also very friendly and caring.
Dr. Jeff Ulery is Fantastic!
He is proficient in his practice of wellness care, with often unorthodox methods that somehow work! He has been the only chiropractor I've seen in years who can help my chronic back pain, but he treats the whole individual. He is caring, friendly, thorough and knowledgeable. I would recommend him as highly as possible.
Want a Doc That Knows What He is Doing? This is the place!
I went to the Whole Body Health at first because I was having back and neck pains. I was also having stomach issues and my regular doctor could not figure out what was wrong. Dr. Ulery and his team were extremely nice and caring. They made me feel right at home. Dr. Ulery wasted no time and I started feeling better the same day. I learned that I had an allergy to Corn Syrup and even learned that it was affecting my back and neck ,as well as, other parts of my body. Whole Body Health came to my rescue just when I had given up all hope. I actually have faith in doctors again.
Life Changing Experience
The moment I first set foot in the Whole Body Health, I knew that my life was about to change. I had spent the previous year under good chiropractic care but, although the adjustments I received during that time improved my health significantly, spinal adjustments simply weren't enough. The body is complex. The systems are many and all the parts are related. So, if even one of them isn't working properly then the entire body suffers. Compared to most people who walk into Dr. Ulery's office, I'd say that I was in exceptional health. And yet, I still had nagging issues throughout my body. So, if my health was to go to the next level then I needed more than generic treatments for subluxations – especially since I have every intention of leading an active lifestyle for decades to come. My neck, my shoulders, my back, my legs and my feet were all giving me fits. I was also having trouble slowing down. But, I had just come to think that this was normal. Through a thorough intake questionnaire and a physical examination, Dr. Ulery determined exactly what we needed to do to get to the root of the problem. Many chiropractors claim to have a holistic approach but the truth is that most still stop short of truly engaging the whole person in the healing process. Dr. Ulery is different. His knowledge of the human body – how it works and how it doesn't – surpasses that of every doctor I've ever seen. His understanding of the factors that affect and resonate with people at a deep level is also extraordinary. He is alert to the tendencies that we all have to sabotage our own health but addresses each person individually. It's an understatement – but still worth adding – to say that Dr. Ulery cares about his patients. Dr. Ulery's passion for holistic health is contagious. But it's also selfless. He's not interested in prescribing treatments that aren't helpful or that create dependency. He and Sarah Sherwood (one of the massage therapists who teams up with Dr. Ulery) simply want their patients to discover optimum health. The staff members at Whole Body Health are friendly and attentive to the nuances of each patient. Believe it or not, I actually look forward to my appointments. In fact, I've even established an ongoing treatment plan that will enable me to discover new levels of of optimum health for years to come. If you've ever prayed for the real answers to your health problems then a visit to the Whole Body Health may be exactly the opportunity that you've been looking for.
Dr. Ulery to the Rescue
When I met Dr. Ulery I was in sad shape from a back surgery and had been in Physical therapy for a year and could not find PAIN relief and just wanted to die soon. Dr. Ulery saved me and my pain has been gone for at least 1 year now. He is great and I have learned so much and my pain is gone with no drugs. Great Doctor!
Definitely a Personalized Approach
Dr. Ulery has a wide variety of tools in his tool chest for helping your body to find it's own balance of healing. He treats the wholeness of you, from the inside out, from the physical to the emotional, assessing all of the causes of your current imbalance. Dr. Ulery and his staff are compassionate, understanding and friendly.
If There is a Will, There is a Way!!!
If you are WILLing to see Dr. Jeff, there are many WAYS he can make you feel better!!! When I was seven, I fell off a tree and injured my back. For the next 32 years, I had to suffer severe upper back pain. After years of seeing numerous doctors, chiropractors, and physical therapists, my back pain continued to interfere with my activities of daily living. When a friend of mine recommended Dr. Jeff, I did not want to waste my time seeing another doctor nor spending more money. It took me a year before I finally decided to schedule an appointment with Dr. Jeff. After a few visits with him, I FINALLY felt pain-free! I had to really pinch my back to see if it was really better. I have lived almost my whole life with pain and I had no idea what it would be like to feel "normal". I darn wished I had seen him a year ago when my friend first recommended him. Dr. Jeff also took care of other health issues of mine that I thought I was stuck with for the rest of my life. My skin problems….digestive problems….allergy problems….fatigue problems, etc. Now at the age of 40, I feel brand new!!! I am finally able to feel healthy, pain-free, and energetic!!! Dr. Jeff and his staff are so warm and friendly!!! My youngest son goes with me to all of my appointments and Dr. Jeff always takes the time to chat with my son about sports!!! My son adores Dr. Jeff!!!! Dr. Jeff also has some patients who are deaf. He is able to squeeze in some time in his already hectic schedule to take American Sign Language classes!! He cares very much for all of his patients. To me, he is an angel in disguise! I am so glad I had the WILL to see him because he makes me feel incredible in many WAYS! He so well deserves more than just five stars!!!!!
Absolutely Amazing – You Will Never Look Anywhere Else
Dr. Ulery and his amazing staff have given me hope for a life that I never thought possible. After struggling for years with chronic infections, ear aches, depression, anxiety, and digestive problems, I finally have a treatment plan that is working. Previously I would see a different doctor for each symptom…Dr. Ulery and his staff have taught me that they are all related, and that wellness is achieved not by treating individual symptoms, but by treating body, mind, and spirit as a whole. Dr. Ulery's insight and wisdom about how the body and mind work are truly extraordinary. Where other doctors could not help me, Dr. Ulery immediately created a turn key wellness program that has absolutely changed my life. While physically I am feeling better, I must say that I am most thankful for his insight into his patients' hearts and minds. I have experienced more emotional healing in his office than in any counselor, therapist, or psychiatrist office that I have ever visited (and unfortunately there have been many). Most of all I have felt the love that Dr. Ulery and his staff have for their patients. Rest assured that when you walk into Dr. Ulery's office you are on your way to healing and joy. He and his staff care deeply about the concerns and the healing of every single patient; and miracles happen there everyday.
WOW!
I have been seeing Dr. Ulery for approximately three months. I decided to go to him after watching how his treatment changed the life of a dear friend. His unique and multiple ways of treatment have helped me immensely. Since implementing the diet recommendations my chronic fatigue symptoms are gone. In fact, I noticed those symptoms changing within three days of following his instructions. Six weeks ago, I experienced a severe fall in which I suffered multiple injuries and extensive bruising. I went to him within an hour of the fall because he gave up his lunch hour to fit me in and treat me. With his quick and varied treatment, the pain level dropped significantly. He is a master at finding the source of all kinds of problems. I appreciate his addressing the causes of the problems and not just the symptoms. I look forward to each and every visit knowing that I will leave his office feeling better. I am thrilled that he has goals in place from the beginning of treatment. Most impressive is his goal to guide you to a point where you need only occasional follow-up treatments. Dr. Ulery and his staff are friendly, compassionate,optimistic, and prompt with appointments. I am so blessed to have found this doctor.
Finally! An Answer
Our two-year-old daughter was diagnosed with reflux at 6 weeks old. However, after being on Prevacid and doing everything you can do for a baby with reflux, she never slept through the night. She was a terrible napper and always woke up crying. She had seen 3 pediatricians in two different cities, and not one could give us any help. She has always been at the 5% for weight and 90% for height, so at 18 mos. the pediatrician told me to give her 4 servings of milk a day and keep her on the bottle. But, she never gained anymore weight or slept any better. As a sleep deprived mother for two years, I was at the end of my rope. A friend suggested taking her to Dr. Ulery. At our first appointment he diagnosed her as being gluten intolerant and sensitive to milk. We cut out milk and gluten from her diet, and she immediately started sleeping and napping beautifully! In one hour he answered the problem that the pediatricians couldn't answer in two years. We also found out my husband is gluten intolerant, which explains symptoms he has had for 30 years. Our entire family is finally on the road to better health. Dr. Ulery's services added the missing piece of the puzzle.
The best health care in town!
Gentle chiropractic and much more. This is the place to go for overall health and wellness. After I had been sick for 6 years with no help from specialists, Dr. Jeff found my problem, educated me on health and wellness, and gave me my life back! A doctor who has the skills and knowledge to deal with a wide range of conditions, Dr. Jeff truly cares about his patients. The many friends that I have referred to Whole Body Health have all been highly satisfied with the care and results they received. Don't wait to take back your health – just go see this guy!
He Provided My Daughter Immediate Pain Relief!
My daughter hurt her knee in martial arts years ago. We went to the pediatrician who sent us to a sports specialist who sent her to physical therapy. I thought nothing worked because she was not continuing the PT at home. My daughter resigned herself to knee pain the rest of her life. Then we found Dr. Ulery. At the FIRST visit he brought her pain down from an 8 to a 3 in five minutes! My daughter was sold! Since then he has successfully treated her allergy problems and brought balance to her teenage hormones. Dr. Ulery is truly an Austin treasure!